Here's a pic of the top I bought at 'free people' yesterday.... I haven't even tried it on yet.
I hope it fits... and I hope it looks this good on me... (yeah right).
The price online is $68., I bought it on sale for I think $39.
I have been shopping way too much lately..... I have issues : )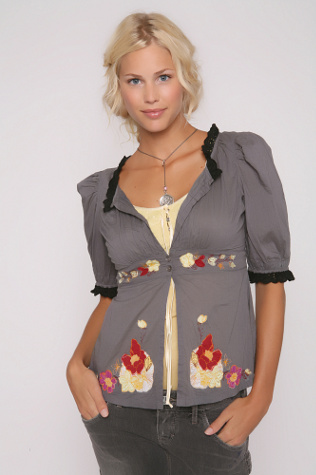 Check out
Free People's blog
when you have a chance.........